Amherst County's Go-To For Top-Rated Pressure Washing Services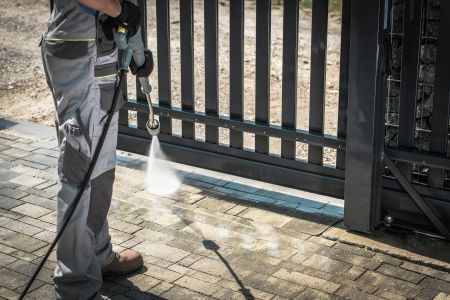 If grungy grime, invasive organisms, and unsightly stains have made themselves at home on your Amherst area home, Stang's Softwash and Pressure Washing will bid them goodbye and help you say hello to freshness. Stang's Softwash and Pressure Washing offers personalized, professional soft washing and pressure washing for Amherst County and the surrounding Central Virginia communities, and you can count on us for top-quality pressure washing, exceptional customer service, and results that exceed your expectations.
The pressure washing experts at Stang's Softwash and Pressure Washing use professional-grade pressure washing equipment with adjustable pressure settings and environmentally friendly cleaning products that are safe for your loved ones, your pets, and your landscaping plants. We're fully licensed and insured for your peace of mind, and we offer flexible scheduling and free in-person and remote estimates for your Amherst County home. With affordable pricing, discounts for bundled services, and regular promotions and specials for our followers on social media, we'll not only work hard to earn your business, but we'll also work hard to keep it with our attention to detail and our personalized service.
Our residential pressure washing services include:
House washing for your home's exterior surfaces
Roof cleaning - add gutter cleaning to maintain your roof's long-lasting freshness
Deck washing to keep your outdoor living areas and your pool deck safe and inviting
Concrete cleaning revitalizes your concrete surfaces
Pressure washing for hardscapes to clean retaining walls, stairways, walking paths, and multi-level installations
Driveway washing and parking pad cleaning
Stang's Softwash and Pressure Washing is the pressure washing and soft washing specialist your friends and neighbors in Amherst County and throughout Central Virginia trust to safely remove the "nasty stuff" from their exterior surfaces. When aggressive algae, multiplying moss, and dank dirt want to make themselves at home, call or text the pressure washing pros at Stang's Softwash and Pressure Washing at 434-906-9593 or use our easy online request form to schedule services for your home in Amherst County.
Commercial Pressure Washing To Revitalize Amherst Businesses
At Stang's Softwash and Pressure Washing, we understand what it takes to run a business and we're here to help you maintain a fresh and welcoming appeal for your outdoor spaces. We serve a growing number of businesses and commercial properties in Amherst County with a wide array of commercial pressure washing services that include:
Storefront cleaning and commercial building washing
Concrete cleaning for curbs, driveways, sidewalks, and parking lots
Dumpster pad washing, loading dock and service bay cleaning
Retaining wall cleaning and pressure washing for hardscapes
Cleaning for recreational areas including playgrounds and pool decks
Dock cleaning and deck washing
By eliminating slip hazards, bacteria, and germs from the outdoor spaces around your business, we'll help you create a healthy and happy workplace for your staff and a welcoming freshness for your clientele.
Whether you need sidewalk cleaning in Sweet Briar, concrete cleaning in Clifford, or want to give your Sweet Briar business a renewed freshness with retaining wall cleaning, Stang's Softwash and Pressure Washing has a commercial pressure washing service to meet your needs. Call or text the experts at Stang's Softwash and Pressure Washing today at 434-906-9593 to schedule top-quality commercial pressure washing services for your Amherst County business or commercial property.
Bundle Roof Cleaning & Gutter Cleaning - The More Services You Add, The More You Save!
When you're ready to say goodbye to the invasive algae, decaying organic matter, and environmental pollutants that threaten your roof's surface, roof cleaning is a great option to help you say hello to freshness. When you add other services like house washing, gutter cleaning, or deck cleaning to your pressure washing package, you can also say hello to saving money. Be sure to ask about our bundle discounts for pressure washing services in Amherst County!
Latest Projects in Amherst County, NY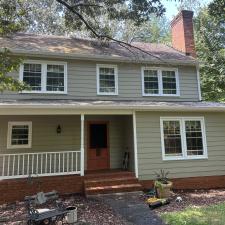 Stangs Softwash and Pressure Washing in Amherst, VA
House washing in Amherst, VA! This home got the best cleaning it had in years! We softwashed this home using a soap solution to kill all the organic growth. We then rinsed it off along with the dirt, grime, nests etc… Project Location: Amherst, VA Services Used: House […]
See This Project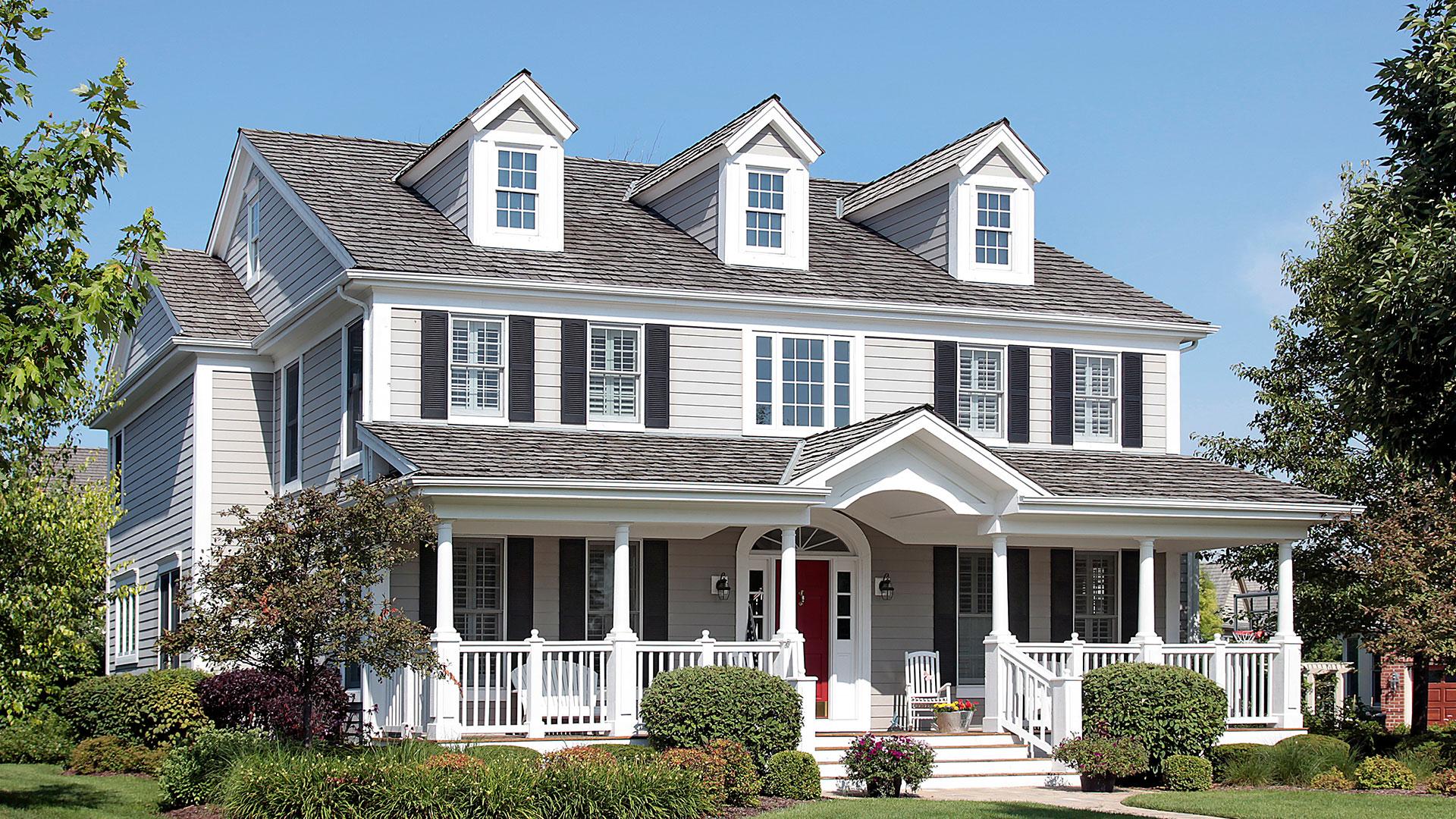 CALL TODAY FOR QUALITY PRESSURE WASHING IN CHARLOTTESVILLE & CENTRAL VIRGINIA!